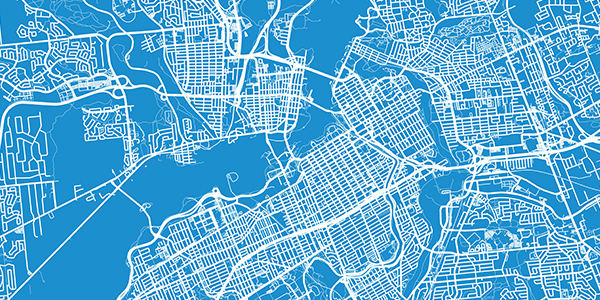 We believe the most healthy campus ministries are sustained through a church base. The North American Initiative (NAI) exists to help Every Nation churches get established near influential campuses in the United States. And one of our measuring factors of an Every Nation church's success is its ability to send out more leaders to reach new campuses and plant new churches in unreached cities. The director of the Every Nation church-planting program, David Houston, examines one Every Nation church in Virginia, which has started over six new church plants in North America and internationally. Our NAI partners have made these many plants possible!
Brett Fuller is the senior pastor of Grace Covenant Church in Chantilly, Virginia—a suburb of Washington, D.C. Grace Covenant is a church of about 2,300 members with Every Nation Campus chapters at George Mason University and Northern Virginia Community College.
I've known Pastor Brett for over thirty years, and you'll never meet a more methodical leader. He's meticulous about everything he does, including making disciples, training leaders, and laying solid foundations in his church. Pastor Brett has brought that approach to the Every Nation mission—to honor God by establishing Christ-centered, Spirit-empowered, socially responsible churches and campus ministries in every nation.
In the last five years, multiple Every Nation churches and campus ministries have been planted out of Grace Covenant–Chantilly, with several more on the way. The first was in 1999, Grace Covenant–Washington D.C. led by Pastor Donnell Jones and his wife, Marianne. Today, the membership is over 400. In 2015, the Grace Covenant Church sent Dihan and Julie Lee to Culver City, California, to plant Renew Church in Los Angeles. Two years ago, Pastor Donnell and his team sent Darryl and JoAnn Morrison to establish Valley Gate Church, a third-generation Every Nation church three miles from Arizona State University. Three years ago, David and Megan Hermes were sent to establish a satellite congregation less than an hour away in Sterling, Virginia, that now has a membership of over 300. This is a kind of advanced training for David and Megan. They plan to go through the Every Nation church-planting program (ABC3) next year with the intention of plant a church in Denver, Colorado. Shawn and Danell Perkins were at the last Assessment Center. Later this year, they'll be moving to Myrtle Beach, South Carolina, where Danell will become the lead pastor of the church plant.
Pastor Brett is always looking for new and more effective ways to plant churches and empower next-generation leaders. He's accomplishing both at the same time by establishing multi-ethnic congregation within the Grace Covenant–Chantilly facilities. Victor Godoy leads the Spanish-speaking congregation, and Joon Oh is the pastor of the Korean congregation, attended by over 150 members. Both Victor and Joon are in Pastor Brett's leadership training circles and in the queue to plant Every Nation churches in the near future.  
Pastor Brett never gets in a hurry, but he's never without a crystal clear vision of where he's going. He's never been about numbers or how quickly we can plant or grow churches. Brett is all about building solid foundations and empowering well-prepared leaders. All of these Every Nation leaders from Grace Covenant–Chantilly have (or will) come through the Every Nation Assessment Center and Church-Planting Bootcamp (Every Nation's training program to help new church-planters launch healthy church plants).
From facility costs, permits, and staff salaries, launching a new church takes the joined faith of both partners and planters. While church planters gain their own financial partners to support their calling, the funding made possible by our North American Initiative partners enables God's vision for these cities to get off the ground with a strong foundation. Thank you for partnering with us as we believe for every key city in the US and Canada to be reached with the gospel.