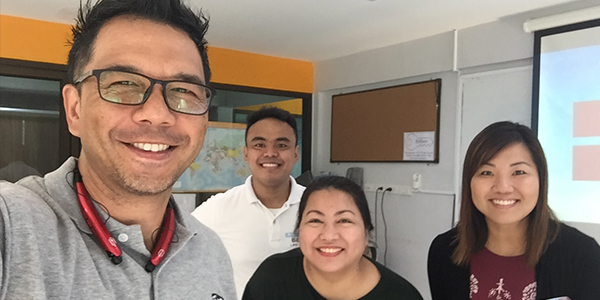 When Tarn Liu looks at some of the students at an international school in Bangkok, Thailand, he sees himself. The students he's met have struggled with depression, suicidal thoughts, identity crises, and more. School faculty and staff could see the pains that these boys and girls faced. They were desperate for hope to change the atmosphere. Tarn, an Every Nation cross-cultural missionary in Thailand, dealt with the same issues for eighteen years.
When he was nine-years-old, his mother passed away. His father took on greater responsibility to provide for them, but the two ended up drifting away from relationship with one another and with church life.
I started filling my life with everything else trying to fill the void. Lost my identity and had no purpose in life.
Others hurt and bullied him, and he sunk into depression. He began living life on the edge, hurting those around him in the process. A friend reached out, but Tarn wouldn't give faith a chance. Then, in 2001, the tragedy of September 11 shook him up. He spent a month stuck in hopelessness and brokenness until—needing help and needing answers—he asked a friend if he could join him at church.
I just got tired of doing life and the thought came to me: 'There has to be more to life than this.'
At Grace Bible Church Pearlside, an Every Nation church in Hawaii, God's overwhelming love, truth, and mercy overtook Tarn's questions. His hopelessness turned to peace. He made the life-altering decision to follow Christ.
God began changing him. He served in youth ministry, became a campus missionary, and attended the Every Nation School of World Missions in the Philippines. From directionless to purpose and troubled to leader, his life had been redeemed.
After just a couple of years with Grace Bible Church, God gave Tarn a desire to do cross-cultural missions. He was initially drawn to Thailand because of its martial arts, but during his first mission trip there in 2004, God moved on his heart to stay there long-term. He went back again and again and again. Seven years later, his family followed God's call to move to Thailand.
Fast forward several years to one of the international schools he serves now.
Students at this private school, set in a multiethnic and multicultural district, were fighting some serious battles. The school nurse, a member of the Every Nation church in Bangkok, shared the situation with Tarn and a couple of their local campus missionaries. The kids needed a breakthrough from issues like depression, suicidal thoughts, and confusion—the same issues God had healed Tarn from when he was young.
He knew that the change that he had experienced was possible for these students, too.
He worked with the campus missionaries to start LIFE curriculum (Leadership, Influence, Faith, and Excellence) at the school. This program opens the door for the gospel to be shared with practical application.
It was tough in the beginning but the students started to open up . . . More of them were open to sharing some of their struggles and perspectives of how they could apply what they learned to their lives.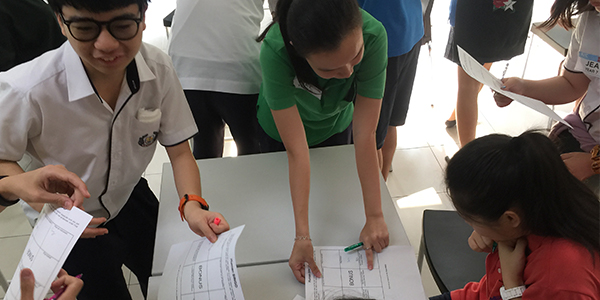 The LIFE curriculum ran for two weeks, half an hour every day. That was more than enough time for God to begin changing lives.
Through Tarn sharing his testimony and consistently showing up to the school, students encountered God's truth and goodness. They connected with his story, and their struggles were being met with grace and transformation.
When the two-week course ended, students asked when the missionaries would come back. What Tarn had struggled with during his youth had come around to set others free. The school has given the Every Nation church in Bangkok an open invitation to begin Bible studies and mentoring relationships with these students.
As they accept that invitation, Tarn hopes for deeper relationships with these teenagers who have had a taste of God's goodness. His family is currently learning the Thai language and culture to strengthen their ministry impact. He prays that strong Thai leaders would rise up in Bangkok, lead their friends to Christ, and plant churches. Please continue to pray for our Every Nation work in Bangkok, and if you would like to partner with Tarn and what his family is doing in Thailand, you can visit their giving page.