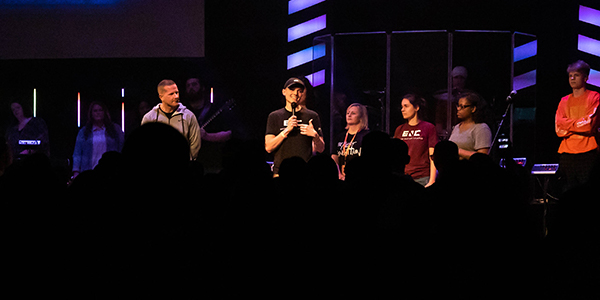 What can you do when those you care about most are hurting? Billy, a student at Seminole State College in Lake Mary, Florida, was hit at a young age with the heavy news that his mother and brother had been diagnosed with illnesses. His mother's infection spread to her brain, and this began wearing down their home. Billy looked for anything, anyone, anywhere, to mask the pain and hopelessness.
I was empty and angry—so full of anger. No purpose, no drive. I was just putting this fake front on to be this funny guy so that people would like me, but the truth was, I was dead inside.
He explored drugs, alcohol, and relationships as a distraction. While he was trying his hardest to ignore his issues and numb his pain, God was putting him and his family in place to be radically renewed.
Originally from Michigan, Billy ended up in Central Florida at eleven years old. By eighteen, he had moved in with a cousin, bringing with him the hurts and habits he had developed from covering his problems. His family back home had sporadically gone to church, yet he didn't grow up believing much of God. With the help of his cousin, he found his way to the Every Nation church in Lake Mary, Florida, and met Tom Breckwoldt, an Every Nation Campus missionary. On a Thursday in January 2016, Billy found himself in a biblical foundations class. He began thinking about everything he was going through, all the while learning about the God of redemption.
That Saturday night, Billy prayed for the first time. He had a lot of questions and simply wanted the truth. He ran to his cousin's room at two in the morning, and she and a friend began preaching the gospel to Billy. They told him that God had loved him from the beginning and had died on the cross to bridge the gap that sin had made between them. Billy received Christ's salvation and forgiveness, immediately recognizing that because God had given everything for him, he had to give everything to God.
I gave my life to Christ, right then and there. I ran to a lake and I threw drugs in the lake, and within six hours I was getting baptized.
Tom was the one to baptize Billy, and he recognized a gift of leadership in him. Tom told him there was a calling on his life, but Billy was confused about who exactly was calling him. Three weeks later at an Every Nation Campus Conference, it clicked—God was calling him, and calling him to full-time campus ministry.
Under Tom's discipleship, Billy has learned how to live out his new Christian faith and has been placed in leadership positions to foster his calling to ministry. God began changing Billy's life from the inside out, not only transforming him but also those in his spheres of influence. He began telling his family his testimony, and one by one, as he shared the gospel with them through visits and phone calls, multiple family members have given their lives to Christ. God has even miraculously healed his mother from her illness and provided her with a job.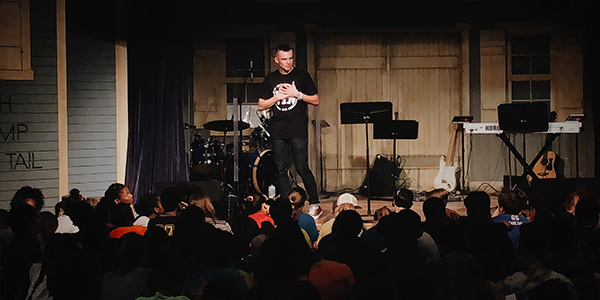 Billy works with Tom and our Every Nation Campus staff in Central Florida as a campus ministry intern. He leads middle school, high school, and college students on a weekly basis and has seen God change the lives of many students. Not only does he get to preach the gospel to these students, but he spends his time actively discipling and leading them in the same way he was discipled and led.
His testimony of brokenness, redemption, and calling is just one of many that can be heard in Central Florida. Please continue to pray that God will use our Every Nation Campus staff change students' lives in Central Florida.
Thank you for partnering with Every Nation missionaries like Tom to change the campus and change the world.